My London Journey Planner for iPhone & iPad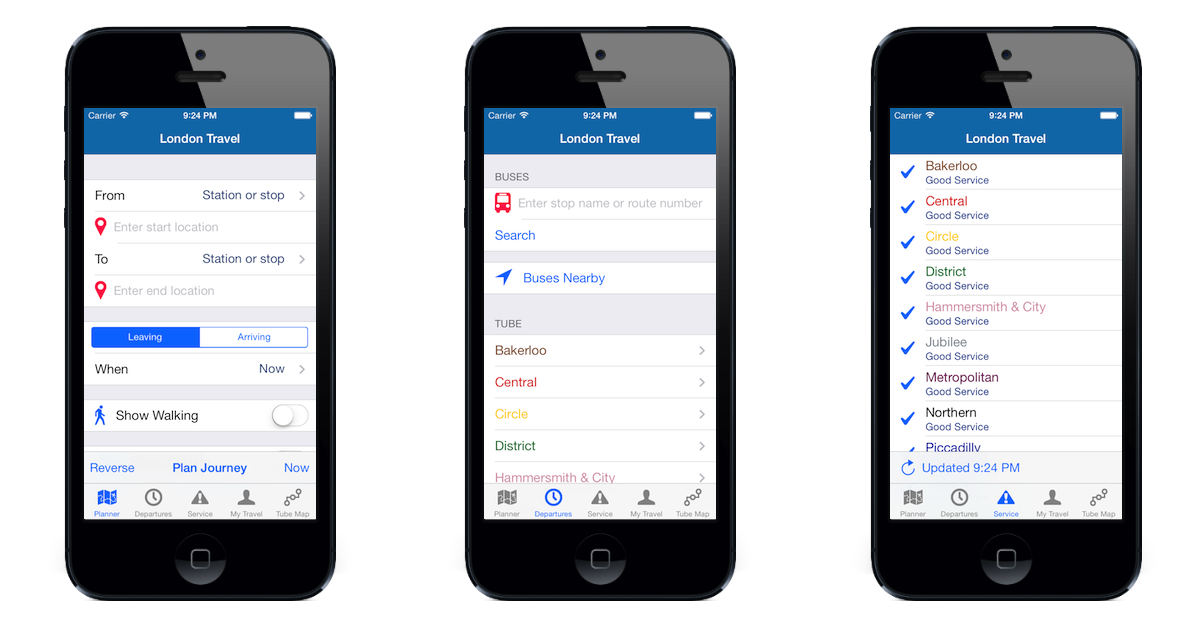 We're proud to announce our new full-featured iOS app for London bus and tube navigation!
No more feeling anxious when when rushing for a bus or tube train!
This app was build for iOS7 matching the style and ease of use that iOS 7 provides, with real-time arrival information for all buses and stations on the TFL network.
If you commute to or in London, My London Journey Planner app provides real-time station information and arrival countdown from wherever you are, with the ability to save home, office, and frequent journeys.
Available now as a free download in the Apple App Store, with all the journey planner features provided on the TFL website.